V2C Fitness Tracker Pros and Cons + Full Details
V2C is one of the latest fitness tracker that can track sports activities and manage health status in real-time. It got a rectangular shape with a 0.96-inch screen and double color straps. Equipped with several features including a heart rate monitor, blood pressure monitor, blood oxygen monitor, music control, IP67 waterproof, and so on. So let's dive into the full details.
Design of V2C Fitness Tracker:

As you see in the photo above, this V2C fitness tracker got a rectangular shape that looks stylish and fashionable. There are 5 different double-color straps to choose from, red & black, gray & white, black & yellow, black & white, blue & white. Charging method of this bracelet is USB charging, just need to remove the strap.
The V2C smart bracelet's case is made out of plastics while the strap is TPU. About the display screen, it has a 0.96-inch high definition color TFT single touch screen created with a resolution of 80 x 160 pixels. Built-in various index dial, choose anyone you like.
Features of V2C Smart Bracelet: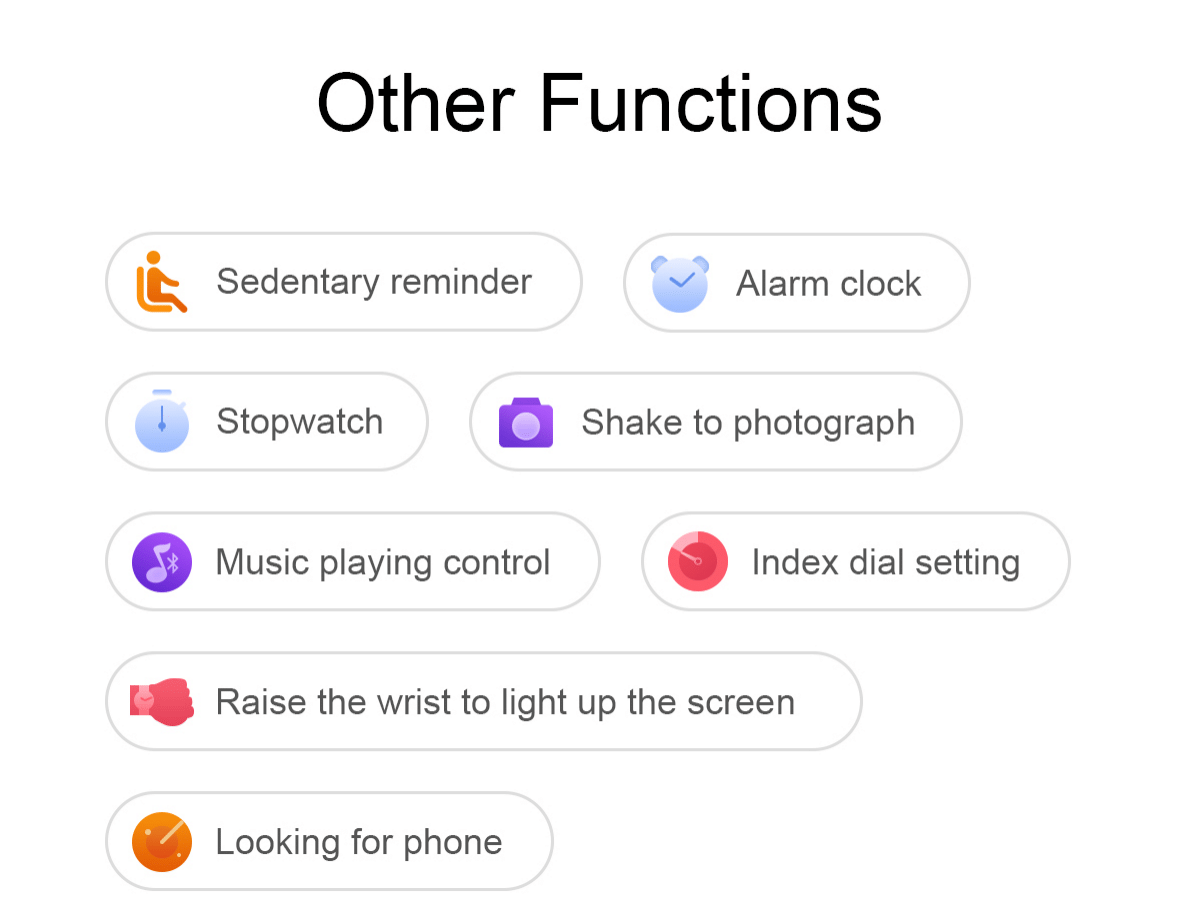 V2C is an sports fitness tracker, it can collect professional exercise data, we can know more about exercise, such as steps, calorie, distance or step frequency. It can track fitness data of various exercise modes, running, walking, riding, badminton, basketball, football, rope skipping.
In addition to the features mentioned above, this V2C fitness tracker also can monitor health data such as heart rate, blood pressure, blood oxygen or sleep condition. It built-in the excellent sensor, use brilliant algorithm, let we understand our body condition just by one touch.
More functions are sedentary reminder, alarm clock, stopwatch, shake to photograph, music playing control and message synchronization.
Pros and Cons According to Specs
Pros: multi sport modes, IP67 waterproof, stylish colorful design, , SPO2 oxygen monitor, music control, various dial, long stand by time.
Cons:It doesn't support bluetooth call.
---
Post time: 07-09-2022