The smart infant health monitoring bracelet is specially developed for infants and young children aged 0-5. The products are mainly used ininfant monitoring, key patients and specific scenarios. The product has functions such as real-time monitoring of heart rate andabnormal data alarm, 24-hour electronic fence alert, and data storage. The bracelet will record the data of infants and young children in real time blood oxygen,and upload it to the cloud platform, s0 that parents and institutions can more conveniently and timely grasp the specific situation of the wearer, andprovide safer health monitoring.
FAMILY
Heart rate, blood oxygen, body temperature, breathing rate,body position and other vital signs data related to the healthof infants and young children are collected and transmitted inreal time. Parents can learn about the health of their babyanytime and anywhere, and provide timely care and carebased on the data, reducing parents' night care pressure.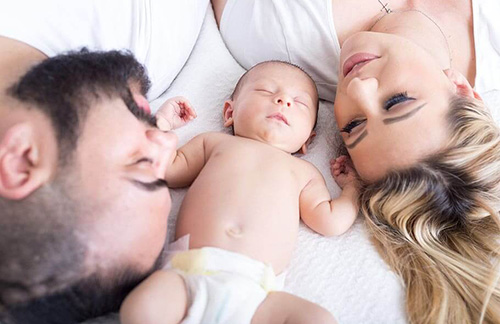 MEDICAL INSTITUTIONS, CONFINEMENTCLUBS, ETC.
Real-time detection of vital signs of newborns, replacing thefrequency of data acquisition, the work intensity of medicalstaff isgreatly reduced; the function of wearing statusdetection and electronic fence assists medical institutions tostrengthen medical safety management to prevent babiesfrom being held or lost.