Should children wear fitness trackers ?
Fitness trackers have been around for years, but only recently have they been engineered for children with kid-friendly designs and a simpler set of features. The features these wearables offer differs from tracker to tracker. Some are focused solely on activity, others are like mini smartwatches, with lots of features on offer and a whole other category of kids wearable focuses solely on location.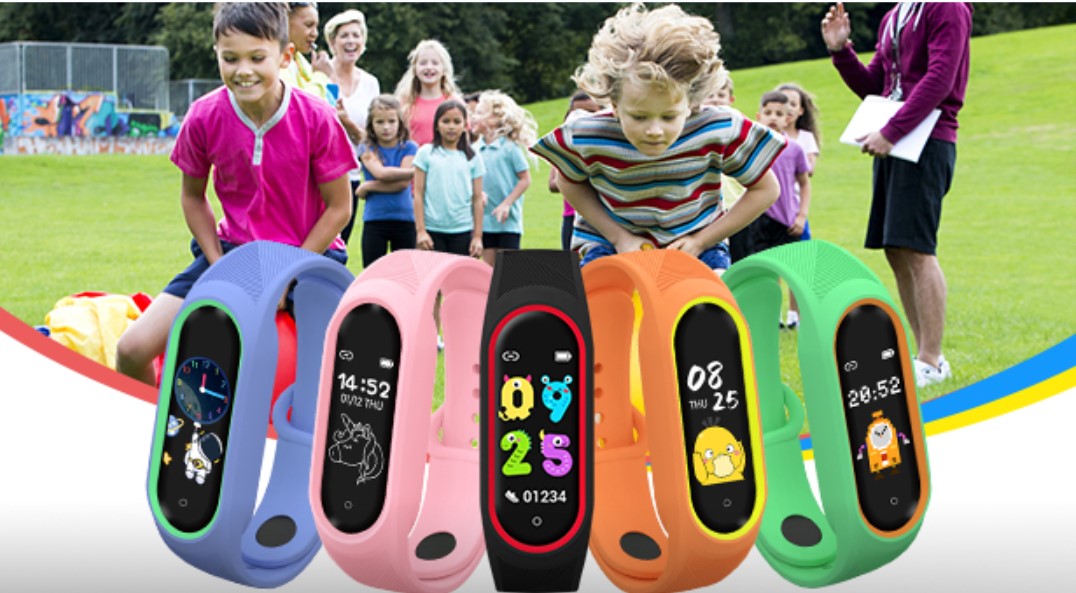 But why would your child need a fitness tracker?
Physical inactivity is an increasing public health problem among children and teens across the globe. According to the WHO, insufficient physical activity is one of the leading risk factors for death worldwide. Stats suggest that more than 81% of adolescents between 11 and 17-years-old were insufficiently physically active. Furthermore, the WHO reports that the number of overweight and obese infants and young children (aged 0 to 5 years) increased from 32 million globally in 1990 to 41 million in 2016.
There's clearly a problem with inactivity and obesity, but can a fitness tracker solve that?
It's hard to say. There aren't enough big studies about the efficacy of fitness trackers among children yet, but early research has shown they could have a positive effect.
It makes sense that trackers for children have emerged, packing the same motivational factors we're used to in trackers for adults into a smaller form factor, like seeing step counts, winning badges and competing with friends and family members to hit their goals.
What trackers are available for kids – and what do they actually do?
There are lots of trackers for children available to buy right now. But in this blog, we will focus on a new kids activity tracker recently released by Longvon Technology——M1 Kids Activity Tracker.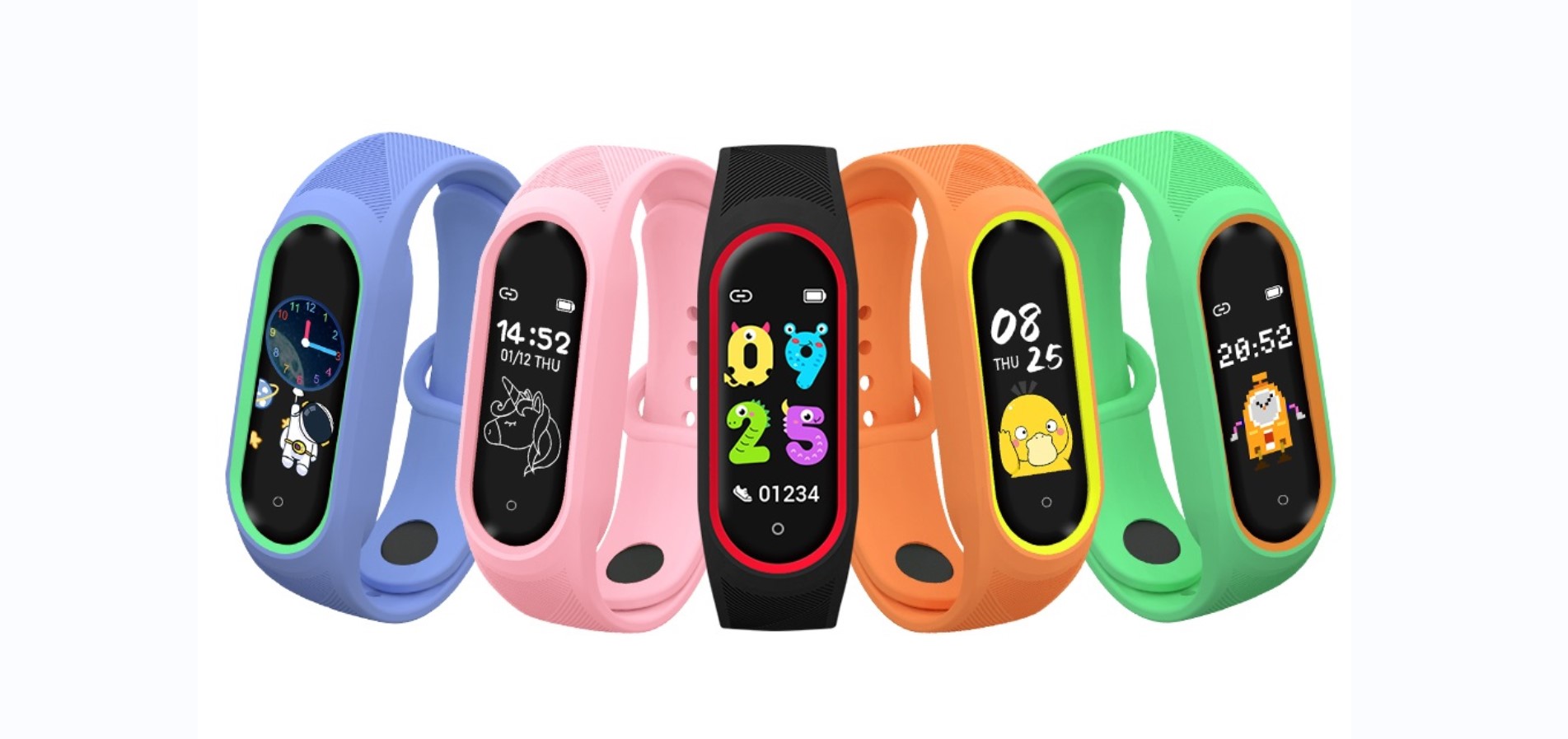 This kids fitness tracker has a simple, skin-friendly design with a double-color band that should fit kids aged 3 to 12. Originally have 5 color choices of the straps, in addition to these inherent color matching, Longvon Tech can also carry out other color matching and design different straps according to children's preferences, some kind of the OEM Services. 
The wristband has 10 built-in dials, long press the screen to enter and select the dial that the child likes, free to change anytime, it also have a rich dial market, connect to the APP, there are a lot of fashion cartoon dials available for download.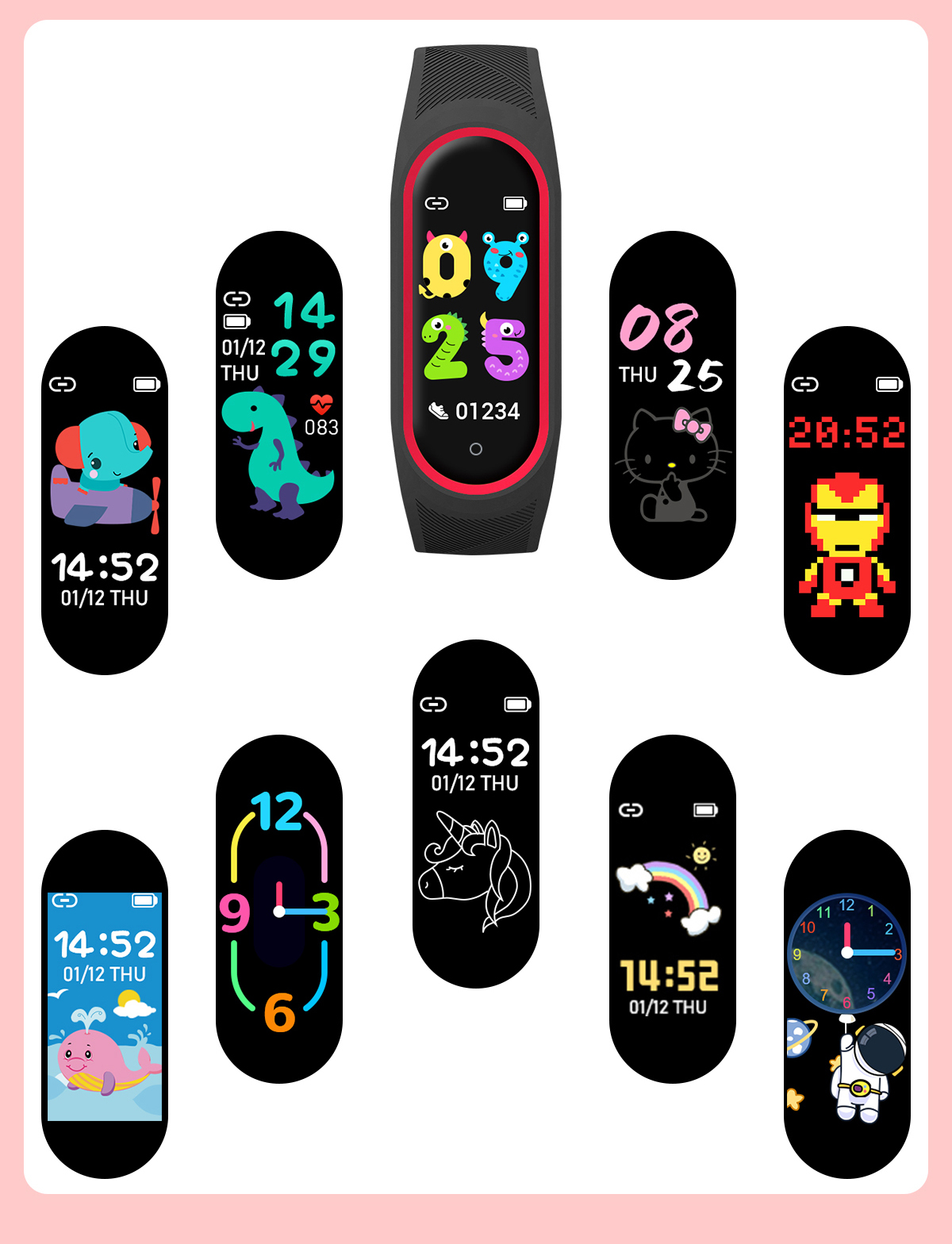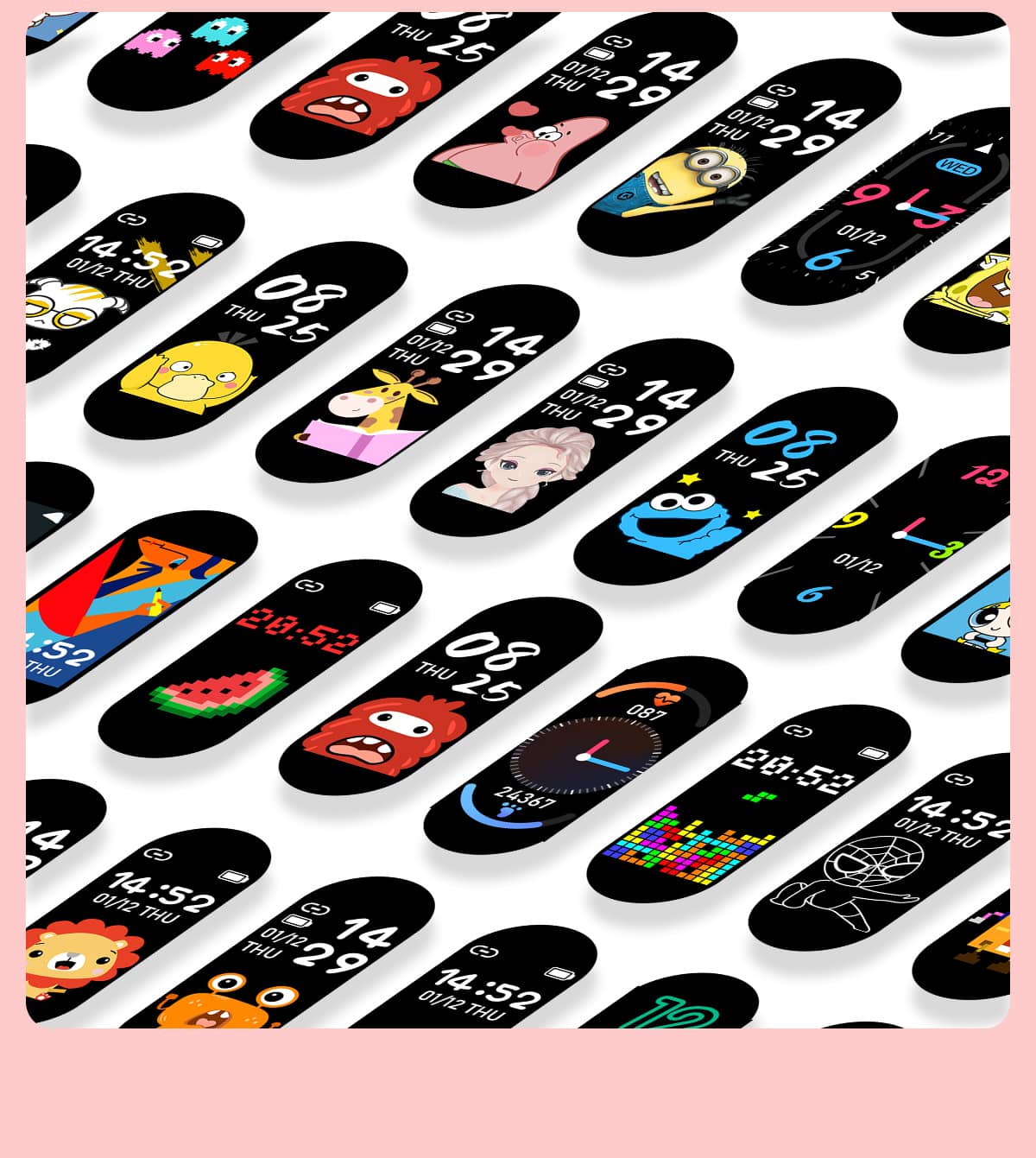 There are 8 sports modes for children to choose(walking, running, rope skipping, riding, ping-pong, badminton, tennis, mountaineering), track the sports data, can improve children's sports enthusiasm, it automatically record data in real time. Turn exercise into your child's daily activity, grow up healthily.
Carry out a sports PK with your child on weekends, to compete on the number of steps, energy consumption, and movement distance, to stimulate their sports fun.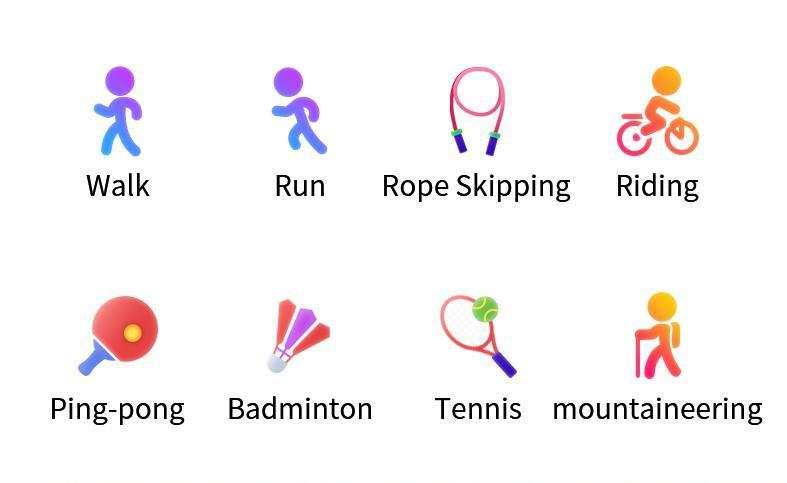 In addition to the features mentioned above, this M1 kids activity tracker also have some monitor function for children's health, heart rate monitor, blood oxygen monitor and sleep monitor. Do not forget it smart reminder function, contains alarm clock reminder, drink water reminder, sedentary reminder, reach the goal reminder.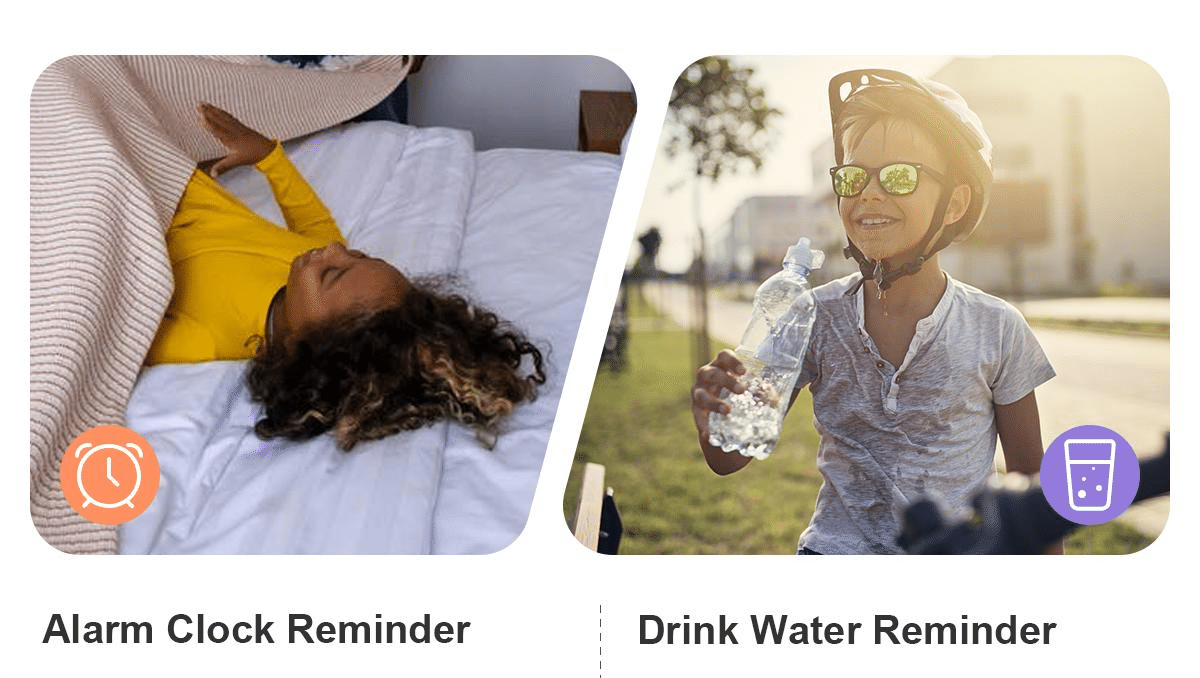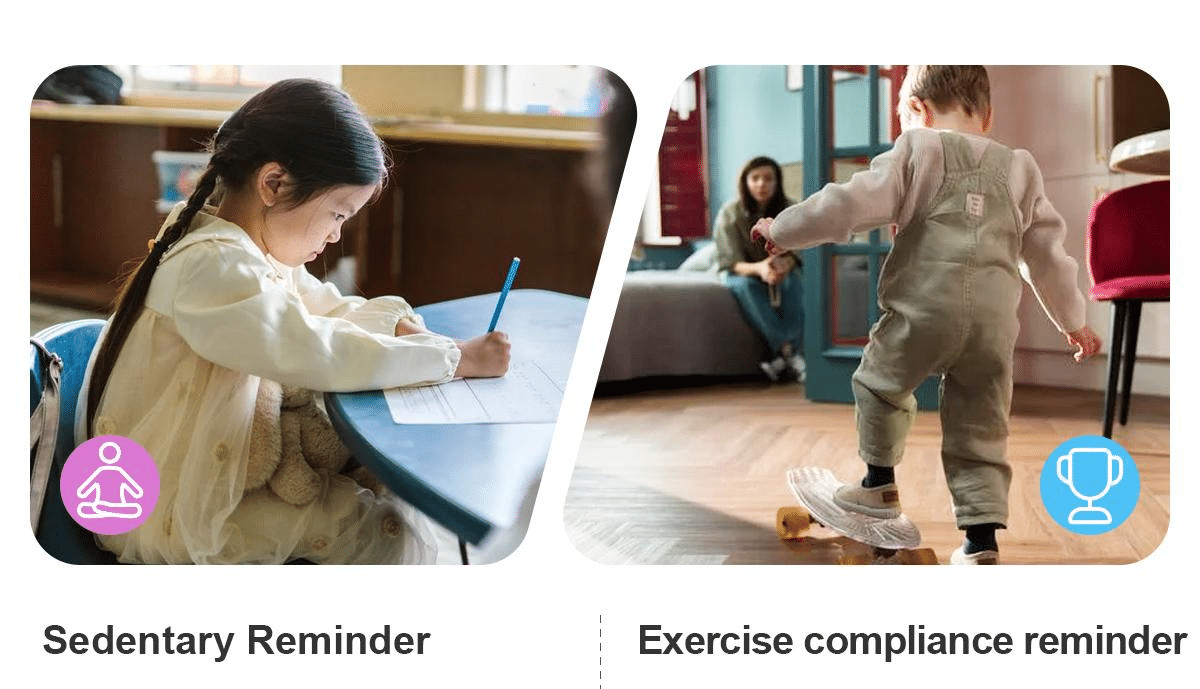 In general, the M1 activity tracker launched by Longvon Technology contains functions that focus on children's sports and health, hoping to help children develop good living habits from an early age and grow better and healthier.
---
Post time: 08-20-2022